Anaerobic digestion and biogas technology can supply 30% Of UK domestic gas demand. That is the degree of importance that the UK AD industry trade organisation ADBA places on the ability of a fully supported (not necessarily subsidised) UK biogas industry.
Although that was back in 2015, it's still just as relevant today! Back then, we said:
Governments ignore the potential of the anaerobic digestion and biogas industry to:
create dependable low carbon energy 24/7,
fertilize the land,
reduce polluting farm run-off,
diversify businesses and
create thousands of truly rewarding jobs,
at their peril.
However, EU nations are now (in 2021) at least guided by the EU's Green Deal.
The article that follows was first published in November 2015, but remains as relevant today as it was then:
---
In the 2015 article, we pulled together a number of recent news articles to show how the anaerobic digestion story continues to grow.
It grows as new sources of biomass feedstock are identified and the technology used to utilize those feed materials continues to improve apace.
The result is that both the AMOUNT OF BIOGAS BEING GENERATED and the potential for more energy from biogas keeps growing!
Yes! Let's focus on the big picture, which is that Biogas Potential Keeps Getting Bigger.
If clearly and consistently supported by the UK government, biogas renewable energy technology would be capable of supplying up to 30% of the UK Domestic Gas Demand. That was the bold statement issued by the industry trade body ADBA back in 2015.
The first article (as re-published here originally in 2015) is from the UK's Chartered Institution of Waste Management. It is disappointing for many people keen to see carbon emissions being reduced through government policy, that very few new AD plants have been started in the UK since 2017.
That speaks volumes about the government's lack of action.
In the last 6 years since this claim was made the UK Government has taken no decisive action to show sufficient support for the AD industry to allow agricultural entrepreneurs to go ahead and invest in these plants.
So, despite the fine words about being green, the Boris Johnson 2019 government, seems to be largely ignoring the potential of anaerobic digestion and biogas to:
Reduce CO2 emissions
Provide much-needed post-COVID city and rural employment.
30% was [in 2015] a large upward estimate on previous assessments and still is very positive news for reliable baseline renewable energy:
---
Biogas Can Meet Up To 30% Of UK Domestic Gas Demand (CIWM Journal Online)
The Anaerobic Digestion and Biogas Association (ADBA) has written to Energy Secretary, Amber Rudd, to stress the benefits of biogas, following the announcement that the UK will phase-out of coal-fired power stations by 2023.
Marking a major shift in UK energy policy, Rudd has prioritised support for indigenous sources of gas, as well as openly committing to offshore wind and a move towards "a smarter energy system."
UK Energy Secretary, Amber Rudd (Image by The Prime Ministers Office via Flickr)
ADBA said that it will write to the Energy Secretary to stress that biogas can meet as much as 30% of domestic gas or electricity demand, reducing gas imports and providing secure baseload power.
Green gas will be vital to achieving secure supplies while meeting the carbon budgets the Secretary of State has committed to, it says.
ADBA's Chief Executive, Charlotte Morton, commented:
"There's often an assumption that the choice facing our country is one between supporting renewable electricity or non-renewable gas stations.

ADBA – "AD can deliver the same, vital baseload electrical capacity as new nuclear; but cheaper and faster than Hinkley Point C"

"Baseload gas from anaerobic digestion (AD) is a cost-effective, green solution to the government's energy security concerns that could match the capacity from coal-fired power – meeting either 30% of UK domestic gas or electricity demand. But much more than that – AD improves: farming resilience; food security; and employment and investment opportunities for rural economies.

"A Parliamentary report released yesterday shows that green gas represented 7% of the UK's indigenous gas supply in 2014 – a colossal milestone for the biogas industry. The UK still needs 20TWh more renewable heat by 2020 to meet the government's 12% target – AD could deliver a third of that.

"However, ignoring the benefits of supporting renewable electricity growth now creates real risks."

AD can deliver the same, vital baseload electrical capacity as new nuclear; but cheaper and faster than Hinkley Point C. Just as with new nuclear, however, for AD to achieve this feat it will require support for industry to scale and deliver this potential – we would therefore urge the Energy Secretary to re-consider the ill-advised proposals to severely limit future development under the Feed-in Tariff."

---
New Energy Direction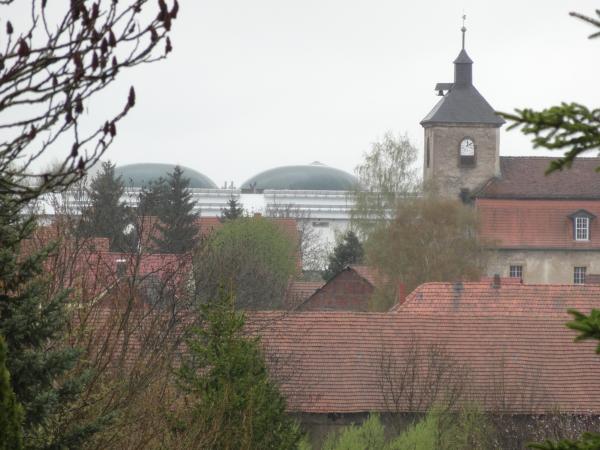 The reaction from various stakeholders and operators has seen a mixture of praise for the decision to phase out coal and criticism for prioritising gas.
Reacting to Rudd's speech, the Friends of the Earth said that phasing out coal is essential for the climate,
"but switching from coal to gas is like an alcoholic switching from two bottles of whisky a day to two bottles of port… she is certainly taking UK energy policy in a new direction, "unfortunately it's backwards to the 20th century."
….Dr Jenifer Baxter, head of energy and environment at the Institution of Mechanical Engineers said that Nuclear power generation also has a role to play.
…."Increasing demand for natural gas will lead to other 'difficult' challenges in securing the gas network in the UK. This may include more imports and potentially greater use of shale gas."

"Nuclear power generation has a role to play, as this does not generate any direct carbon emissions at all, but does require significant investment into the safe and environmental management of whole cycle of nuclear fuel."

"The UK should be seen as a nation leading the development of a low carbon energy system for the future and to achieve this we need to invest much more into Research & Development of new generation of renewables and other low carbon energy."
via Biogas Can Meet Up To 30% Of UK Domestic Gas Demand
But, not only is the energy potential rising as new reports and national biogas programmes emerge, the potential for job creation rises as well, as the following article from Italy, shows:
Biogas in southern Italy can create 8,000 new green jobs
Alessandro Marangoni 11/18/2015 (Translated from Italian)
A potential production of 3.1 billion m3 of biomethane [will be available] by 2030, with a total economic impact amounting to 18-27 billion euro (depending on the evolutionary scenario) and the creation of 8,000 new jobs in the sector. "
These are the estimates by Althesys on biogas development potential in Southern Italy. The says that in practice, considering the consequences throughout the supply chain, for every euro invested it would get 4 or 5 back. via biogaschannel
Research delivers insight into the biogas upgrading global market outlook (2015-2022)
By 2022, the global biogas upgrading market is expected to be worth $1.97 billion.
Strict government regulations, reductions in greenhouse gas emissions, unpredictable fertiliser prices, demand for renewable energy, and transportation fuel are only a few of the market's important drivers.
Due to strong expansion in residential and industrial applications, the biogas market is expected to drive the market over the next decade.
The Global Biogas Upgrading market is segmented by technology and by geography.
Water scrubbing, Pressure swing adsorption, Cryogenic method, Membrane separation, Physical absorption, and Chemical scrubbing are the main technology segments of the market.
North America, Europe, Asia Pacific, and the Rest of the World make up the biogas upgrading market by geography.
The biogas upgrading industry is dominated by Europe, but the Asia Pacific area is expected to grow at a quicker rate.
The Key players in the market include Greenlane Biogas, Cirmac, Acrona Systems, Malmberg Water, DGE GmbH, Air Liquide, Kohler and Ziegler, DMT Environmental Technology, Carbotech and Guild Associates.
Research delivers insight into the European wind lidar market research report for 2015 Global biogas market driven by rising GHG emissions; market to generate 39,845.58 KTOE to 2023 according to a new research report.
Explore Worldwide alternative energy market – opportunity and forecast from 2014 to 2022.
Explore the biomass power generation market that is estimated to grow at a CAGR of 5.5% from 2015 to 2019.
….Waste heat recovery market in oil and gas industry to grow at a CAGR of 7.6% to 2019 according to new research report.
New report explores the global offshore wind energy industry 2015.
… Research report, explores the Global waste to energy market that is poised to expand at 8.1% CAGR till 2019, driven by growing demand from Asia Pacific ….
via Research delivers insight into the biogas upgrading global market outlook (2015-2022) – whatech [Link deleted – no longer exists.]
---
[Article first published Nov 19, 2015. Updated June 2021.]