The UK Green Gas Levy is going ahead, which means that this new Tariff Scheme will help fund new UK biogas plants.
The UK government has confirmed that a charge on gas suppliers will be implemented to fund grid-connected anaerobic digestion (AD) facilities across the UK.
Plans to use a new carbon tax on UK fossil gas suppliers to fund the generation of biomethane "green gas" to supply low-carbon heating to homes and businesses were reaffirmed yesterday.
The government indicated that the new tariff system will be implemented in the autumn of 2021.
The Green Gas Tax and associated Green Gas Assistance Plan will apply to gas suppliers in Scotland, Wales, and England.
It will help decrease emissions by boosting the quantity of low-carbon biomethane in the gas network, which was first proposed last year as part of the budget.
Use of Fossil Gas (Natural Gas) Will be Phased Out
Because the vast majority of residences and companies are heated with fossil gas (natural gas), heating accounts for roughly a third of the UK's total greenhouse gas emissions this will have to be phased out.
As a result, the government claims that decarbonizing the gas grid is "one of the largest obstacles we face in attaining our climate targets."
Licensed fossil fuel gas suppliers in the UK will soon face a new levy. The exact rules and rates will be published later this year. The funds collected will be used to assist the growth of low-carbon biomethane production across the UK, according to proposals disclosed by the government yesterday.
Biomethane Producers will be Exempt from the Green Gas Levy
Gas suppliers who produce at least 95% biomethane will be free from the fee, according to the government, in order to encourage more people to use biogas.
The programme will provide 15-year lifetime rates to help establish grid-connected anaerobic digestion (EA) plants. These will be facilities that break down organic matter including food and animal waste to produce biogas and biofertilizers.
The resulting biogas, also known as biomethane, is a low-carbon alternative to fossil-fuel-based methane. It will be injected directly into the current natural gas grid to cut emissions when heating homes and businesses.
Significant Greenhouse Gas Emissions will be Avoided and Rural Jobs Created
According to Lord Callanan, Minister for Climate Change and Corporate Responsibility, the green gas tariff scheme is estimated to save 21.6 million tonnes of CO2 emissions over its lifetime while also supporting quality jobs, particularly in rural regions.
"This bold strategy will contribute to meeting the commitments established in the 2019 Spring Declaration and the 2020 budget to boost green gas's participation in the grid,"
he said.
It will also encourage the use of domestic and industrial food waste to heat our homes and businesses, supporting a circular economy."
Cost to Domestic Customers Estimated
The Department of Economic Affairs, Energy and Industrial Strategy (BEIS) predicted that the new fee will have a "limited" impact on taxpayers, with an average domestic customer paying roughly £4.70 per year by 2028″. He had previously projected that the new fee will raise gas costs by around 11p per month for customers.
Official Announcement Will be Delayed
The announcement comes after a year of consultations on various parts of the green gas assistance plan's design and associated levy. The government is also examining plans for a Clean Heat Grant, which will receive a separate final decision later this year.
Green businesses, on the other hand, are mostly unaware of the government's bigger plan to decarbonize the UK's gas grid, with the long-awaited heating and buildings strategy set to be released later this autumn following yet another delay.
The new strategy was supposed to be released this week, but commentators think that it has been postponed owing to internal government debates over funding plans aimed at dramatically increasing the use of heat pumps, energy efficiency improvements, and other green heating technologies.
Heating and Buildings Strategy
The Business Secretary, Kwasi Kwarteng, told MPs earlier this week that the Heating and Buildings Strategy would be released "soon. This implies that the heating strategy, another key net-zero 2050 policy plan long sought by green businesses including the Biogas Sector, would be released first.
Unfortunately, he added that he "cannot guarantee" that it would be released this week before Parliament closes for summer.
Heat Pumps and Hydrogen-Powered Boilers Available in the Future While Biomethane to Grid is Available Now
On Tuesday, Kwarteng tried to underline that "there are no miracle solutions" for decarbonizing heating. But that heat pumps and switching to hydrogen-powered boilers might play a vital part in decreasing emissions from homes and businesses.
The use of biomethane is seen as a bridge toward the adoption of hydrogen technology. That's because the hydrogen tech needed is not yet far enough advanced for it to be introduced in time to meet the 2050 decarbonisation targets.
Once hydrogen is available all the biomethane which can be produced will be needed to replace oil as the carbon-neutral refinery chemical of the future.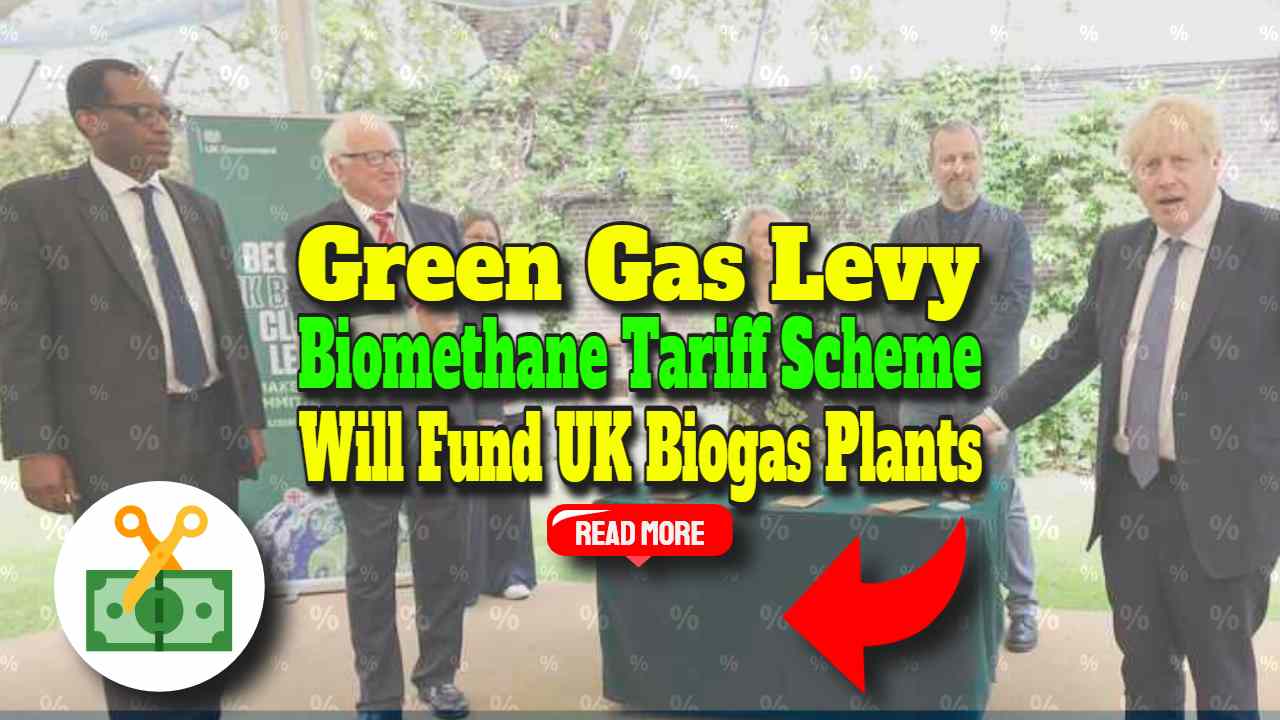 Existing Smart Meters will Need to be Replaced
Kwarteng conceded the next day at a separate committee hearing that the current generation of smart metres installed across the UK would be unable to measure gas consumption in hydrogen-heated homes.
According to "The Telegraph", if homes switch to hydrogen instead of natural gas, all of these residences will need to update their smart meters. That's because the chemical differences between methane and hydrogen mean that the devices won't be able to track the latter's flow.
"We are designing prototypes of smart meters that can be deployed to adapt to hydrogen,"
Kwarteng stated during yesterday's committee meeting.