So You Want to Build an AD Plant?
eBook: UK Version 1.2, January 2006
Anaerobic Digestion Feasibility Studies Explained
This was our first product, but despite it being older than most ebooks you will see offered on the web, it still remains current, and is great value for such specialized information.
It remains as a unique starting point for anyone who wants to understand what will need to be done in order to assess the feasibility of their biogas project.
The information packed contents include sections on the following:
ESTABLISHING THE FEASIBILITY OF AN ANAEROBIC DIGESTION PLANT
HOW TO DEFINE YOUR MATERIALS SOURCES
WHERE DO I START TO FIND OUT WHETHER OPPORTUNITIES EXIST IN MY COMPANY AND AREA?
WHAT ARE THE RISKS?
MORE BUSINESS RISK CONSIDERATIONS
Gate fees
Type of waste
Heavy metals contamination
Other contaminants
Need for water supply
Quantity of waste
Length of contract
Review of options
OTHER BUSINESS CONSIDERATIONS
Optimise the mix of waste
Capital plant costs
Balancing capacity
Architectural factors and public involvement
Site and land costs
Direct operating costs
Income from digestion products
Landfill tax
Non-fossil fuel obligation and Carbon Dioxide emissions reduction
Residue disposal
SUMMARY OF FACTORS AFFECTING COSTS AND ECONOMIC FEASIBILITY
This is an essential read for all those taking their first steps to plan an Anaerobic Digestion facility. Read this and make sure that you avoid the BIG mistake that many new to projects like this make when starting their Anaerobic Digestion Feasibility Studies.
It will be updated soon, however, when we do update it we will have to raise the price to cover our investment. Get it now if you want to avoid the price rise!
Author: Steve Last. (11 pages)
Price: £4.95 inclusive.  (
Acrobat file download)  

---
---
A List of UK Turnkey Contractors and Specialist Equipment Suppliers for Anaerobic Digestion Plants (Biogas Digesters) There are more than 70 companies listed with each company's United Kingdom business address, phone number, and website url/ link as in our free version of the same spreadsheet contact emails. However, this paid version also contains: Contact email […]
Video Download and Online Video: Main presentation 40 minutes duration "How to Develop Your Biogas Project from Feasibility Study to Revenue Earning" Presented by: Steve Last. This is for all those that are really serious about starting an Anaerobic Digestion Plant Project. Stop reading now if you are only casually browsing – this is not […]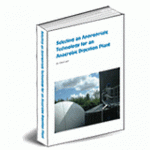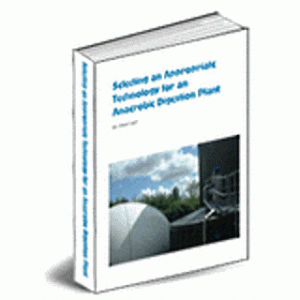 The primary considerations for choosing a particular Anaerobic Digestion Technology and specialist contractor are described, and links and resources to further information are provided. This ebook is for all those planning all but the simplest and smallest AD Plants, and is aimed at all farm scale and larger projects which will be built by a […]